Social Media Atlanta
Social Media has become a dominant part of online life. As of 2019, 69% of online adults are using Facebook. When you factor in the multitude of other social media sites like Twitter and Pinterest, it becomes clear that there is a lot of activity going on with these sites.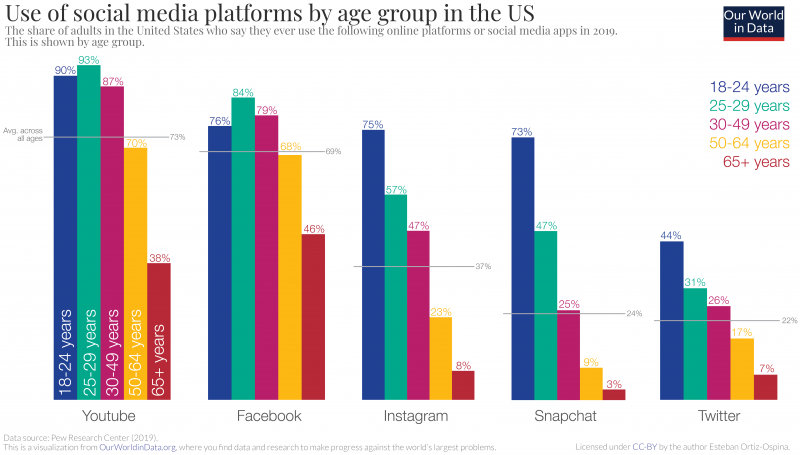 Although social media is not automatically necessary for every business, it is for the majority. Maintaining social media accounts provides one more way for businesses to interact with present and future clients.
One of the biggest complaints that businesses have with social media is the amount of time it takes to maintain them. One of the great things about WordPress is that it is easy to set it up to post to several sites when making a blog post. This allows you to create one peice of content and then spread that to multiple social media accounts.
While we don't offer social media posting services per say, we do offer setup and design of social media properties. We can then connect your blog to these accounts. It is actually possible to link the blog to over 50 different social media sites. This allows your content to enjoy broad distribution and it can increase search engine awareness of your website.
Make sure to check out (and like and follow) our social media accounts below. (they can also be found at the bottom right corner of our website)